Chapter 3
Outputs of Venture Design
Before diving into the how, let's take a look at what we're working towards as an output from venture design.
It's a concept, not a blueprint
Venture design's primary purpose is to identify a compelling opportunity, and a reasonable means to get a business started. Our process is not about creating an exact blueprint for a business, as it's next to impossible to anticipate and answer everything at this stage. Instead our aim is to give the founding a team a solid foundation to build and expand upon.
Can you really design a startup?
When talking about venture design, a question often asked is "can you really design a startup?". To answer that question it's worth acknowledging two things:
Good ideas without execution are worthless
Executing on a bad idea is meaningless
In other words, you can't really have one without the other. So venture design should put just as much emphasis on the founding team as the idea and the opportunity itself. But we'll talk more about that later.
Three Core Outputs
So what are the outputs of venture design? Well, there are three core things we should be able to comfortably articulate:
Opportunity – What's the market gap and unmet user need or desire?
Solution - A credible solution hypothesis on how to address that need.
Go to market – Clear differentiating factors and unfair advantage.
The New Venture Canvas
The New Venture Canvas is a way of capturing the three core outputs. It's heavily inspired by the Lean Canvas, but makes it easier to pitch your idea, as well as capture additional information about market and trends. It also doesn't require your idea to be so fully formed, so can be used as working document.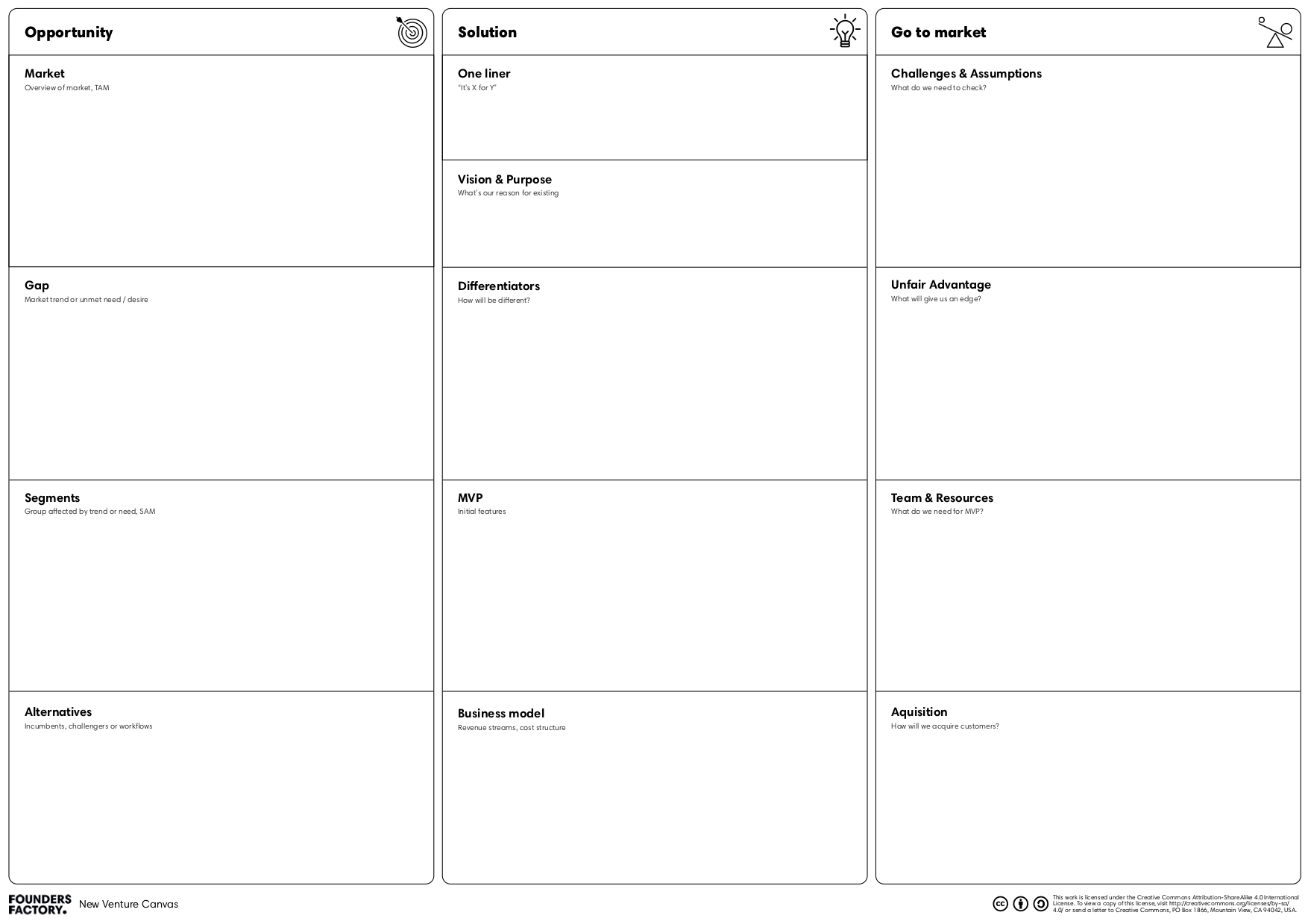 Pitch deck
A large part of what we do is story telling, and a deck is one way of doing that. Whilst this shouldn't be the sole artefact, it can be a useful tool for sending to prospective founders, as well as articulating the opportunity to our partners.
There's no set format for our decks: just whatever's right to get the opportunity and concept across. Here's a few examples: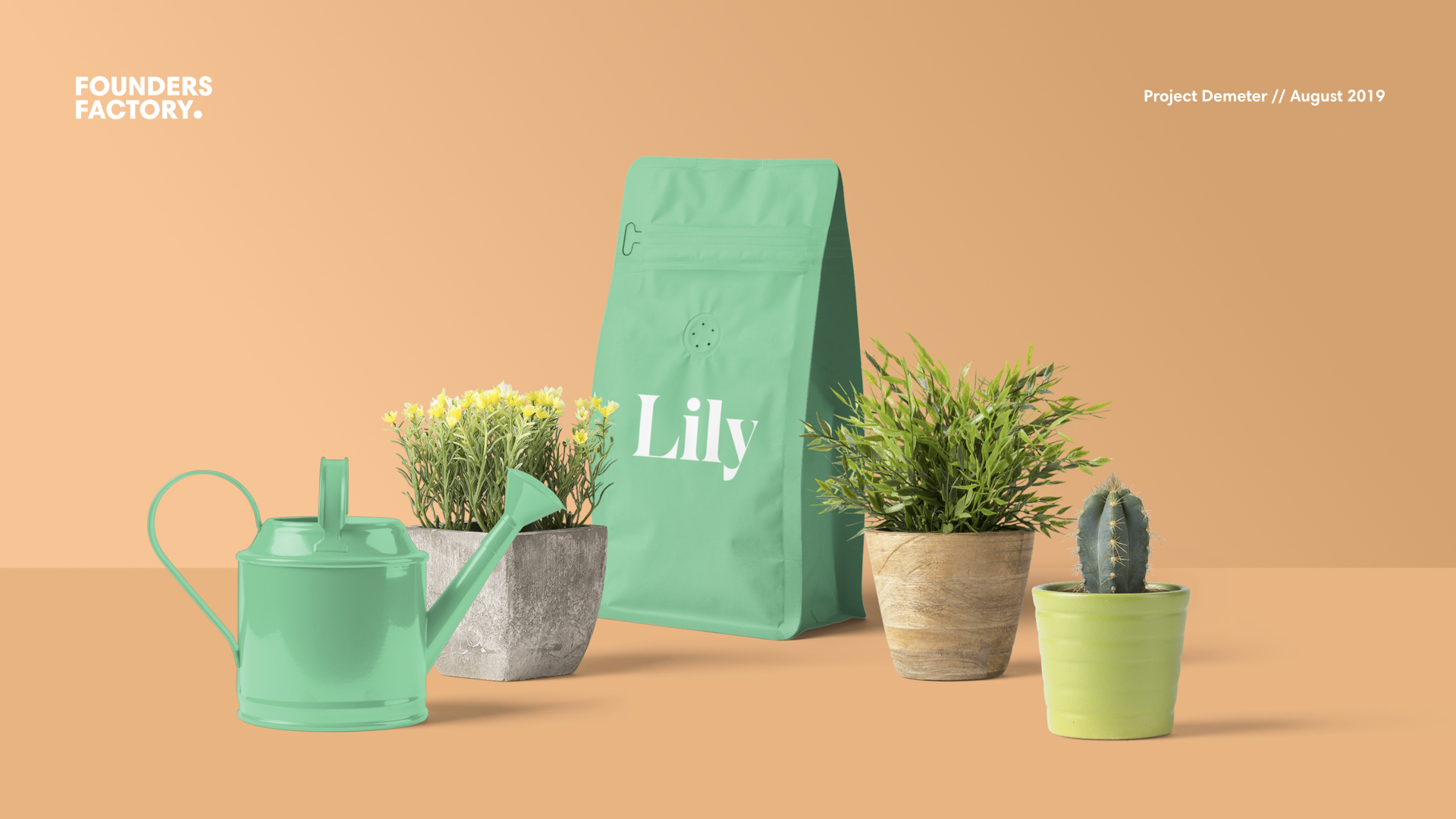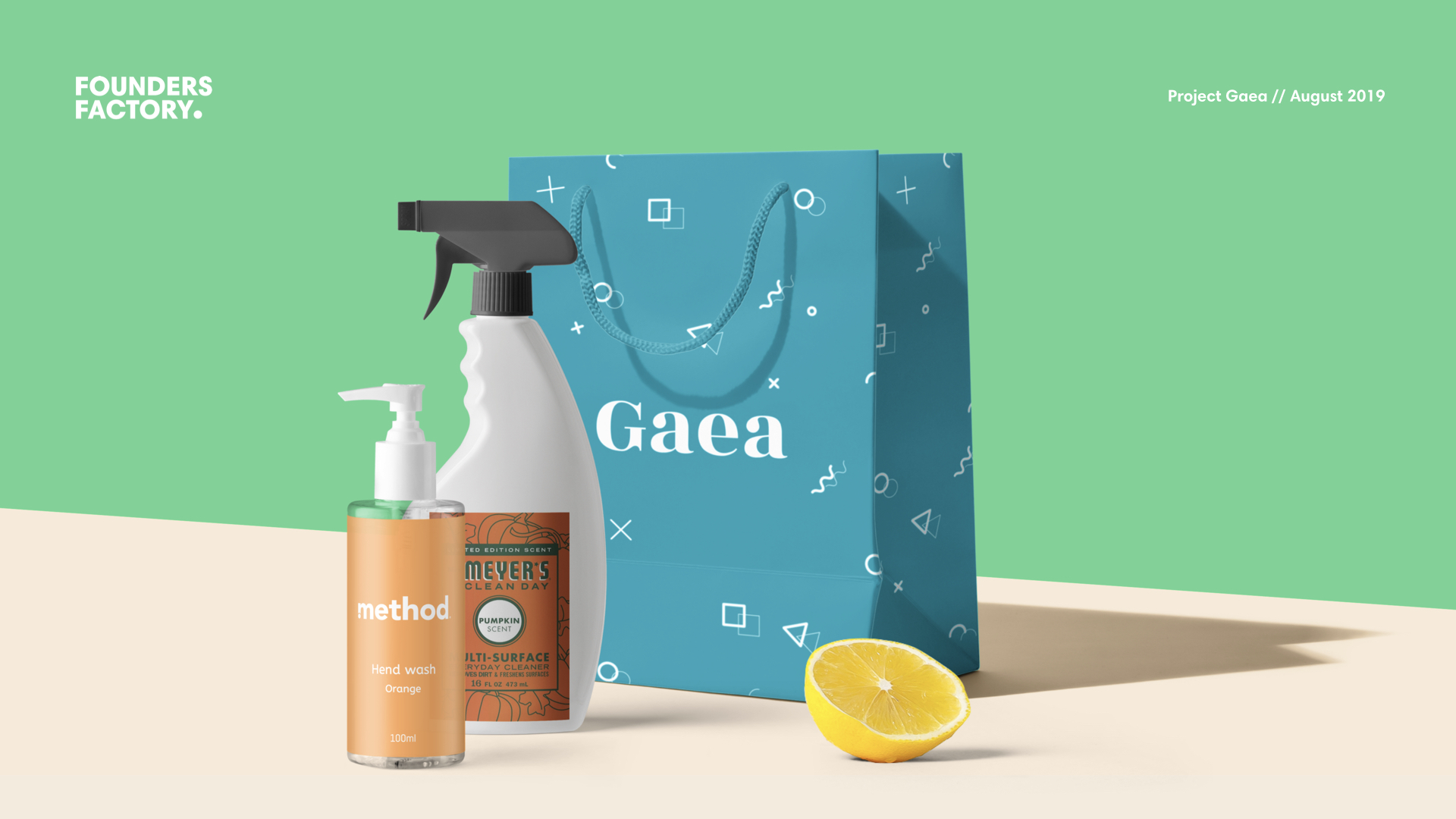 You can find templates for these decks in our Google Drive under Incubator > Concepts.
Prototypes
Sometimes to answer a question it requires us to build something. The most common type of 'prototype' we build is a landing page. Here's some examples:
See Experiment Design for more details.
Anatomy of a Venture Designer →